When performed by qualified plastic surgeons, estheticians or dermatologists, facials can be invaluable in treating blemishes, acne, oily skin or thinning, aging skin prone to dryness. Each facial is customized to your skin type and unique skincare needs, providing dramatic transformation while boosting self-confidence. Facials also help the skin to more easily absorb nutrients, serums, tonics and elixirs.
Why consider

a facial?

A facial with Dr. Nadeau can accomplish many of your aesthetic goals at once, including age-reversal, refinement of the pores, and relaxation. A good facial will act on several different levels at once to cleanse, exfoliate and nourish the complexion, leading to well-hydrated, resilient and blemish-free skin.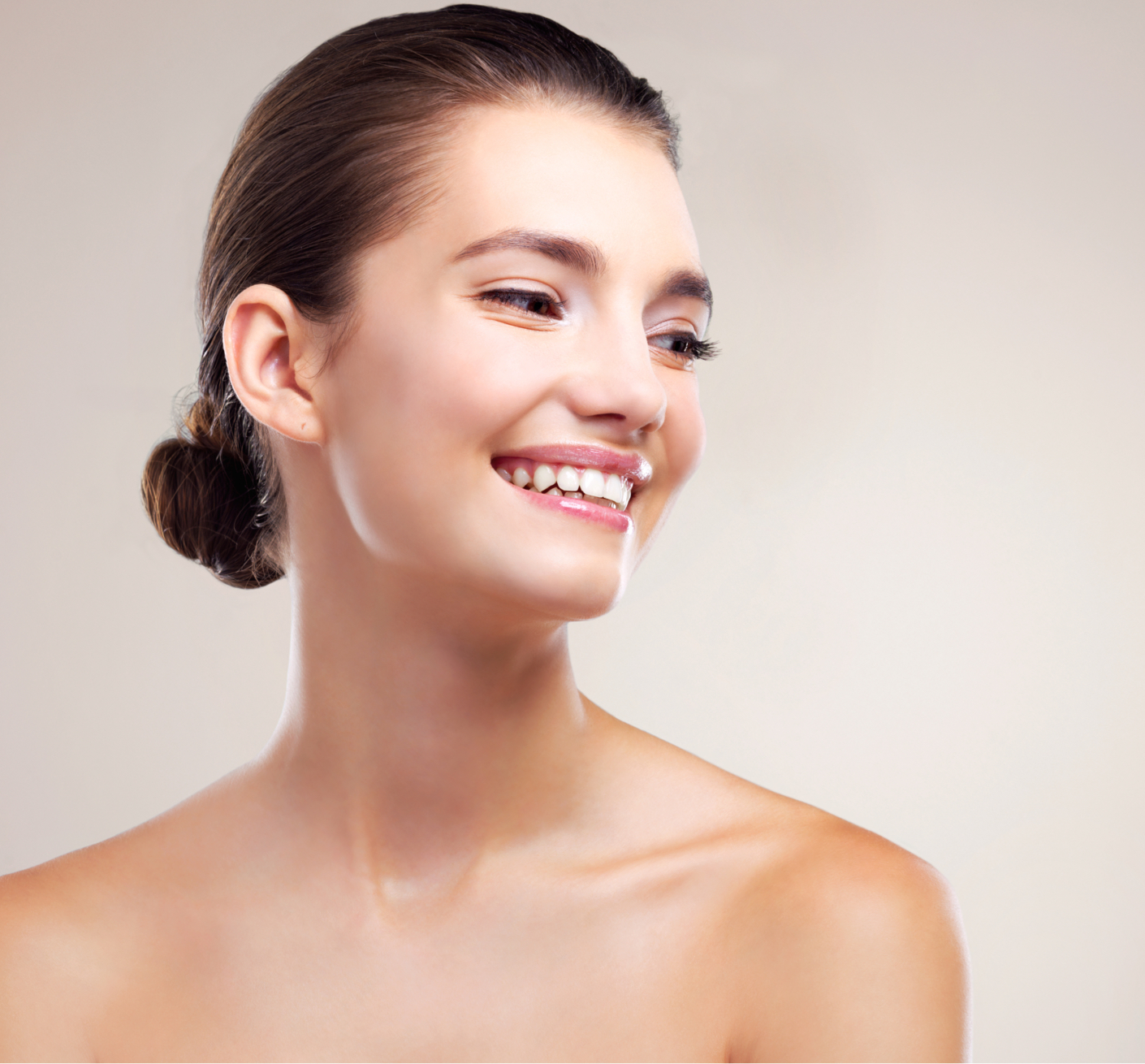 "Dr. Nadeau explained each step as she went. I knew what was happening in the moment. It was a very good experience." Patient
What are the benefits of a facial?
Helps reduce the effects of stress and environmental toxins on the skin
Help reverse the signs of aging
Promotes blood circulation
Rejuvenates and refreshes
Helps heal acne scarring
Detoxifies the skin
Tightens loose skin
Helps treat dark under-eye circles and bags
Skin can better absorb nutrients after a facial
Promotes a more even skin tone
Is there any downtime for a facial?
Facials are not abrasive or invasive in any way, so you will not experience any negative side effects. Instead, your skin will feel hydrated, radiant and in its best shape. You should be sure to drink a lot of water after your facial to flush out the toxins that have been released.
Also, it is wise to continue your skincare regimen at home with medical-grade skincare products that Dr. Nadeau can suggest. Be sure to protect your skin from the sun's damaging rays by wearing the proper sunblock and a sunhat. Facials can be repeated at various intervals, typically between 4 and 6 weeks apart so the skin has time to run through its natural cycle of shedding dead cells.
Who makes a
good facial candidate?
If you are frustrated with at-home products that don't seem to be going far enough towards improving your skin, but you still want a gentle, non-invasive approach, a custom facial with Dr. Nadeau may be ideal. Good candidates are of sound mind and body, with realistic expectations for improvement.