While many women desire a larger cup size, there are those that want nothing more than to find relief from overly large breasts that are causing a host of physical problems such as pain, discomfort and chaffing. a breast reduction removes excess fat, skin and tissue, reshaping the breasts so that they are more proportionate to the rest of the body. The result is a more youthful and attractive upper body silhouette.
What is
breast reduction surgery?
Breast reduction surgery, or reduction mammoplasty, can be a godsend for those women suffering from low-hanging, pendulous breasts that put strain on the shoulders, neck and back and cause self-consciousness and social inhibition. Dr. Nadeau provides natural-looking outcomes with well-hidden scars. The breast reduction surgery can be performed in combination with a breast lift, or as part of the more comprehensive mommy makeover.
Dr. Nadeau will use a combination of excision and liposuction to shape the breasts. Liposuction is performed by using a thin cannula (tube) to suction out unwanted fat deposits.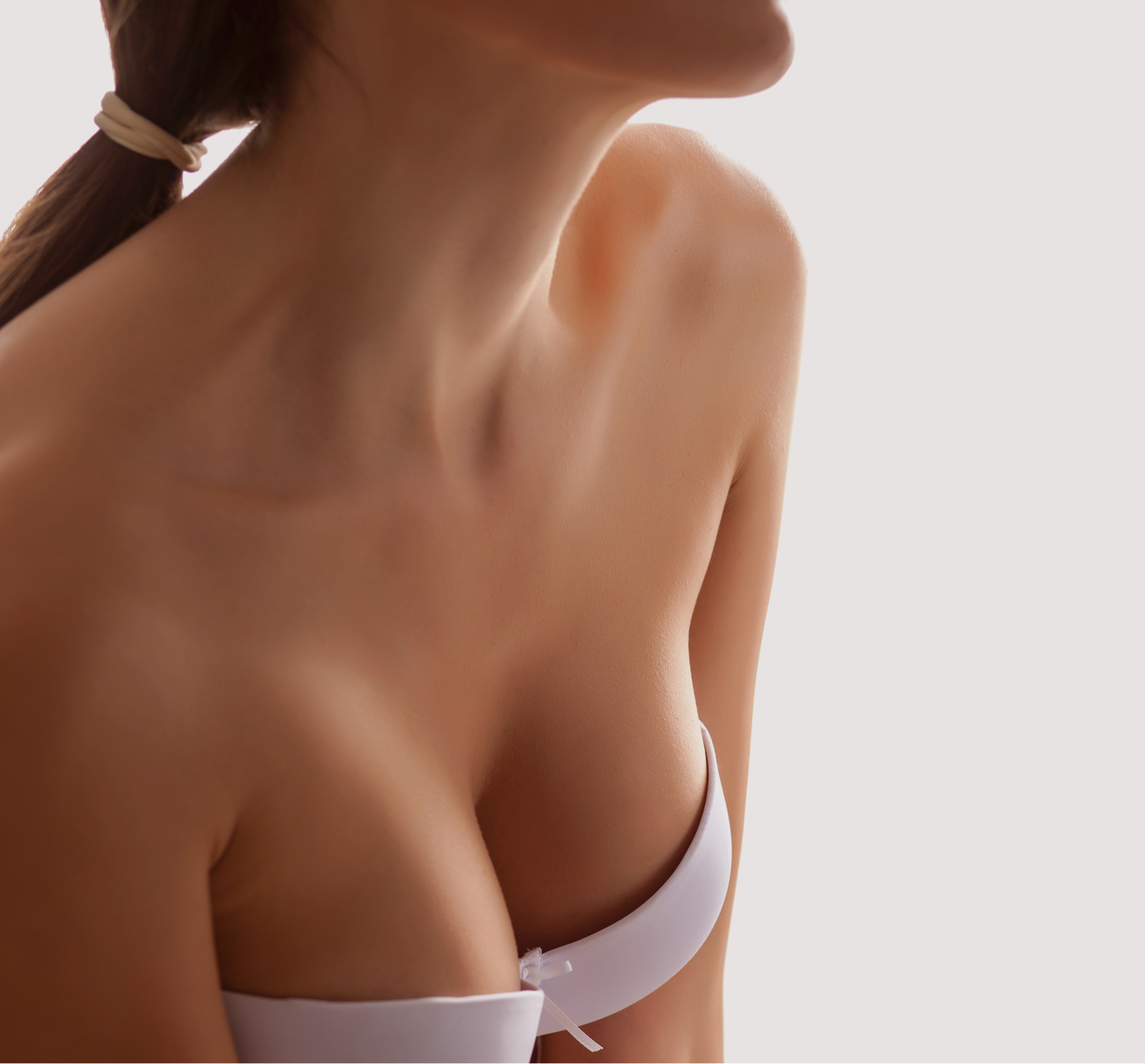 "I refer Dr. Nadeau to anyone I know. She was awesome from the first appointment and I got approved right away. Dr. Nadeau is an expert. Her team is awesome. You girls rock! High fives and my deep respect!" Patient
What are the benefits of a breast reduction?
Can relieve pain in the neck, back and shoulders
Can alleviate pressure and chaffing from the bra straps
Can help improve stamina and energy
Improves posture
Better proportions in the upper body
A better fit in clothing, eveningwear and swimwear
More enjoyment in sports and exercise
Greater self-confidence
Natural-looking results
Who makes a good candidate for breast reduction surgery?
You may be an excellent candidate for a breast reduction in Seattle if…
Your breast size is lowering the quality of your life
Your breasts are causing pain or discomfort
Your posture is poor due to heavy breasts
You find it difficult to sleep because of your breasts
You feel self-conscious about your appearance
Your BMI is 35 or lower
You wish to decrease your breast size by at least 2 cups
You are in good health, both physically and emotionally
You do not smoke, or are willing to quit prior to and after surgery
You are realistic in your expectations for your outcome
You suffer from rashes or chaffing due to your breasts rubbing against your skin
Before and After
What will my

recovery be like?

Immediately following surgery, your breasts may be swollen and sore. Dr. Nadeau will send you home with the appropriate pain medications to ease your discomfort, along with a full aftercare plan giving instructions for your care. You will wear a compression garment to help minimize swelling and maintain your new, beautiful shape. Activity should be non-strenuous for the first few weeks as you heal, and you should avoid all heavy lifting for at least 4 weeks. Dr. Nadeau will meet with you for follow up in order to ensure your recovery is going as planned.