Undergoing a mastectomy or lumpectomy after breast cancer can leave you feeling a sense of personal loss, as well as dissatisfaction with the appearance of your chest. Dr. Nadeau provides stunning breast reconstructions in Seattle for survivors of breast cancer who wish to feel like themselves again, regaining self-confidence in their appearance.
What does breast

reconstruction entail?

While breast reconstruction may not be right for every patient who undergoes a mastectomy, for those who wish to recreate their breast mounds the procedure can be life-affirming. Breast reconstruction can be performed at the same time as the mastectomy, or can be delayed for a period of time. In either case, Dr. Nadeau provides compassionate care at every stage of the process, crafting a unique approach that is dictated by your aesthetic tastes and individual preferences for your new look.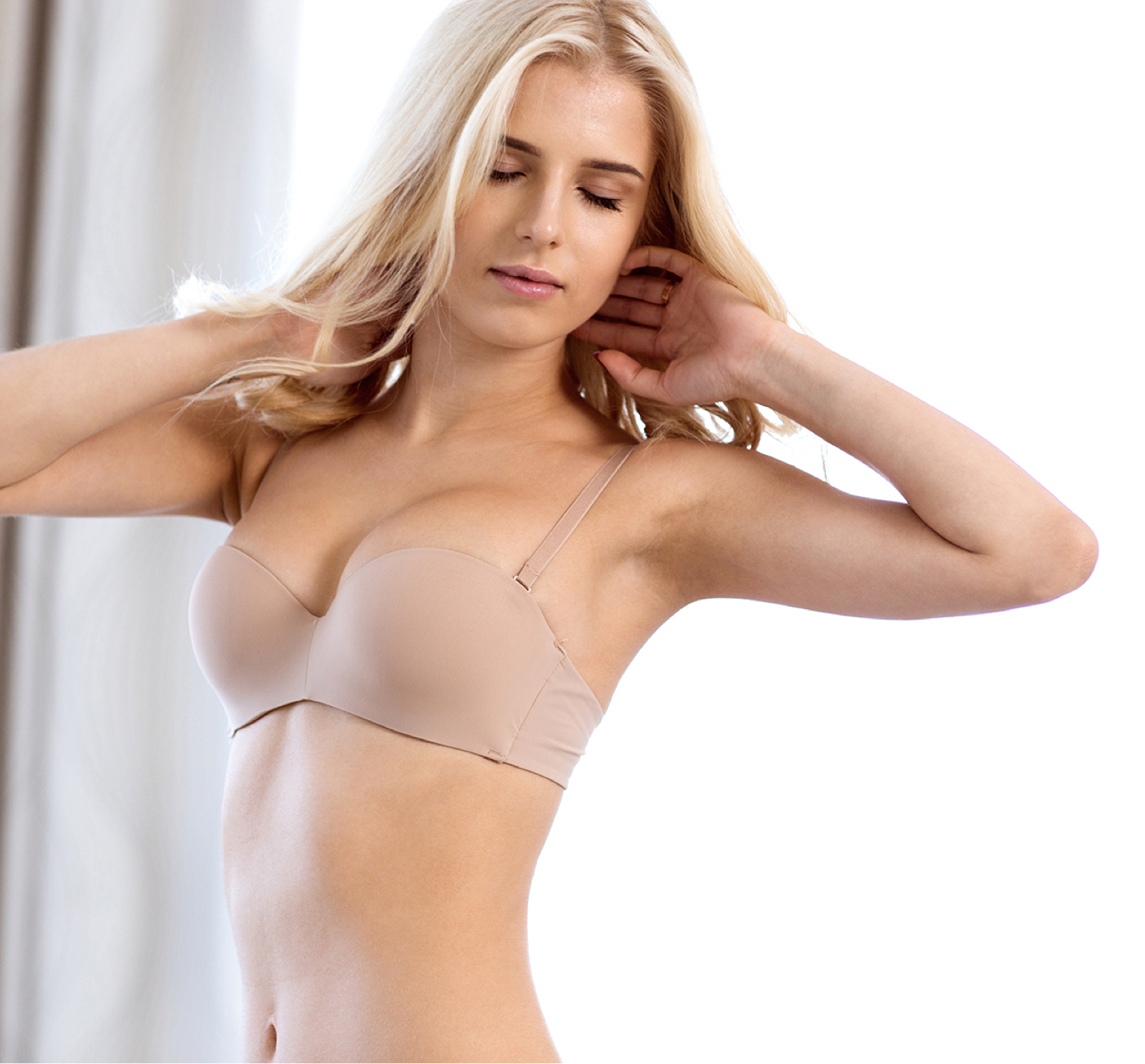 "Dr. Nadeau explained each step as she went. I knew what was happening in the moment. It was a very good experience." Patient
Before and After Gallery
What are the different options

for breast reconstruction?

Breast implants: Breast reconstruction can be performed with breast implants, either saline or silicone, for an authentic-looking bust that is full, youthful and attractive. There are many different shapes and sizes for implants, and Dr. Nadeau will help you select the one that is just right for you. Implant surgery can be combined with a tissue expander or flap techniques for comprehensive results.

Tissue expansion: Here, a device known as a tissue expander is placed beneath the breast skin to gradually stretch the area in order to make room for an implant. The process takes time, but it allows for quicker recovery than with flap techniques alone.

Flap techniques: The use of a flap (TRAM flap, DIEP flap, SGAP flap or latissiumus dorsi flap) is well-known technique for using the patient's own body fat, muscle and tissue to recreate the breast mound. The tissue is taken from a donor area such as the belly, buttocks, back or thighs, and typically remains attached to its blood supply. The flap technique can be well-combined with breast augmentation to achieve natural-looking results.

Nipple and areolar reconstruction: This is the last stage of breast reconstruction, but an important part of the process. The nipple can be recreated using the patient's own tissue, and can then be tattooed to mimic the darker pigments of the areola.
What are the benefits of

breast reconstruction surgery in Seattle?
Improved confidence in one's appearance
Improved quality of life
The return of a sense of "normalcy"
Natural-looking breasts
Breast symmetry
Option for implants or flap reconstruction using the patient's own tissue
Well-hidden scars
Who makes a

good candidate for breast reconstruction surgery?

A good candidate for breast reconstruction is…
Emotionally able to cope with surgery
In possession of a positive mental outlook
Realistic in their expectations
Free from any medical conditions that might interfere with recovery
A non-smoker
At a healthy weight for your frame
Not in need of chemo or radiation (if you do require these, reconstruction surgery will have to be delayed)
What can I expect

from my recovery?

You will experience soreness after your breast reconstruction surgery, but this can be well-treated with pain medications prescribed by Dr. Nadeau. A surgical bra will help minimize your swelling and keep your breasts intact as they heal. Dr. Nadeau may apply surgical drains to escort excess fluids from the body, and will provide detailed aftercare instructions for dealing with the drains. Swelling and bruising may take up to 8 weeks to dissipate, but within 4-6 weeks you will start resuming your normal activity.