If you are looking to sculpt and reshape the buttocks for a more pleasing and sensual-looking physique, a Brazilian butt lift can help you to achieve your goals, providing a natural, elegant outcome. Fat is extracted from a donor area such as the thighs, belly, hips or waist, and then purified for injection into the buttocks.
Why consider a
Brazilian butt lift?
During the Brazilian butt lift, liposuction is used to extract fat cells from places where it is unwanted, achieving the secondary goal of slimming the donor area. The fat is then injected into the buttocks to augment and round the area to your liking. Dr. Nadeau will ensure that the fat is evenly distributed between the two cheeks for a symmetrical outcome. Neither too much nor too little fat is transferred so that the results appear natural and elegant.
In some cases, the patient may lack the necessary donor fat in order to achieve a Brazilian butt lift with fat transfer. If this happens, Dr. Nadeau can provide some alternative treatments that can achieve the same goals, such as enhancement with a butt implant.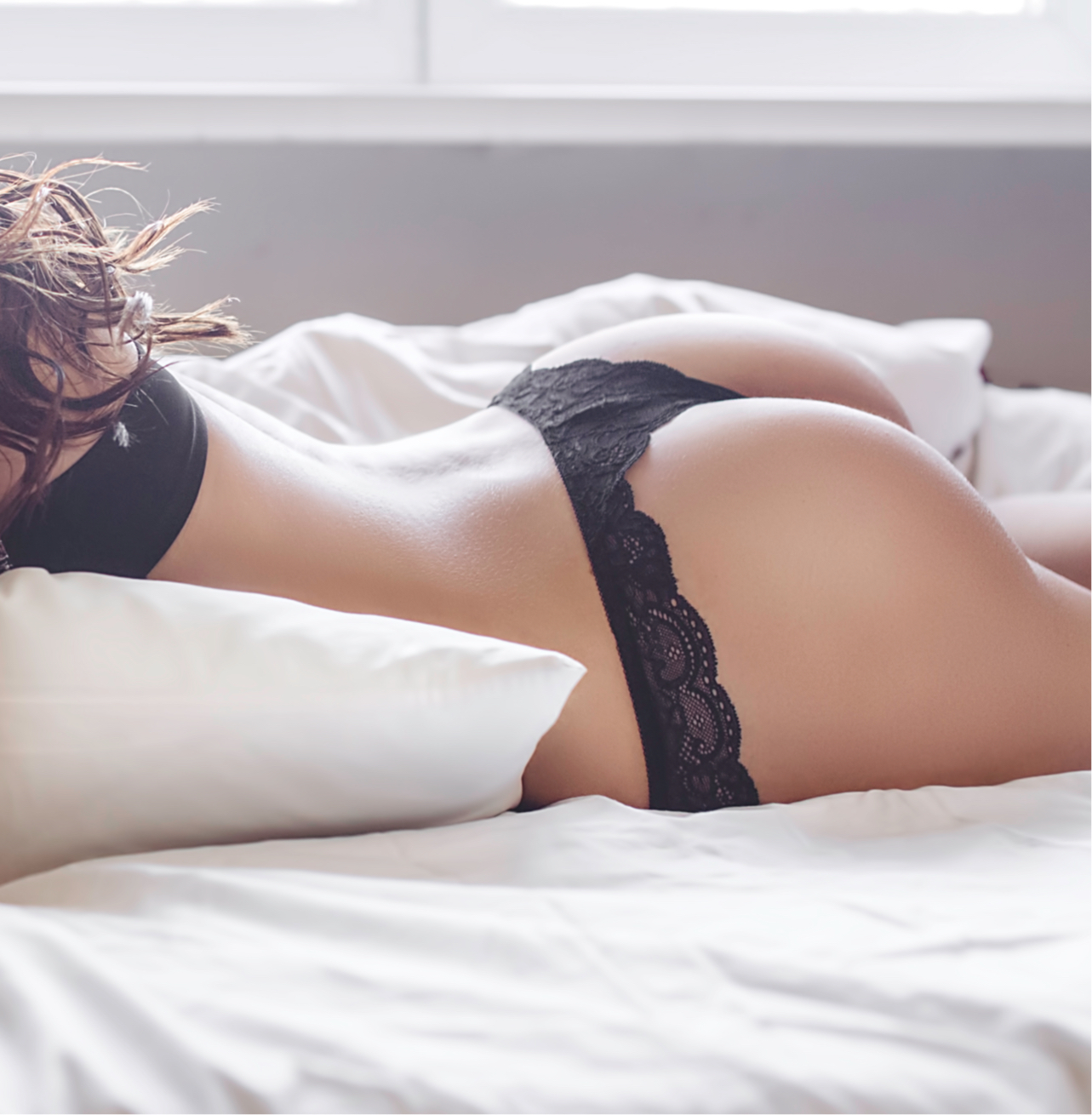 "I refer anyone I know to Dr. Nadeau. She was awesome from the first appointment and I got approved right away. Dr. Nadeau is an expert. Her team is awesome. You girls rock! High fives and my deep respect!" Patient
What are the benefits of a Brazilian butt lift?
Creates better bodily proportions
Helps reduce and trim the donor regions
Results are natural to both the eye and the touch
Rapid results in a matter of hours
Effective where dieting and exercise have failed
Creates a better fit in clothing and swimwear
Produces a more youthful, attractive silhouette
Improves self-confidence
Minimizes the appearance of cellulite
Who makes a good Brazilian butt lift candidate?
You are a good candidate for a Brazilian butt lift in Seattle if…
Your butt lacks the plumpness, fullness and volume that you desire
You are in good health, both mentally and physically, with no major medical problems
You have realistic expectations for your outcome
You don't smoke, or are willing to quit before and after surgery
You want a more youthful-looking physique
You have ample donor fat in the belly, thighs, hips or waist
You have good skin elasticity
What is the
recovery like
for a Brazilian butt lift?
Recovery time for the surgery is typically around 2 weeks. Soreness, swelling and bruising are to be expected, but these symptoms can be relieved with pain medications and rest. You should limit your time sitting for around 2 weeks as you heal. A compression garment may be worn for up to 6 weeks to help reduce swelling and maintain your new, improved contours.