Fat transfer breast augmentation, also known as natural breast augmentation, uses fat from the patient's own body to augment and fill out the bust. Fat is harvested from a donor area such as the thighs, back, hips or waist, and is then purified and injected into the breasts, creating highly organic-looking results to both the eye and the touch.
What is a fat transfer

breast augmentation?

For some clients, breast augmentation with implants is too invasive. They prefer not to engage with the higher risks, longer downtimes and greater amount of discomfort that traditional surgery entails. These clients will require a more holistic approach without anesthesia or incisions. Natural breast augmentation is an excellent option for people who want modest breast enhancement that looks and feels highly authentic.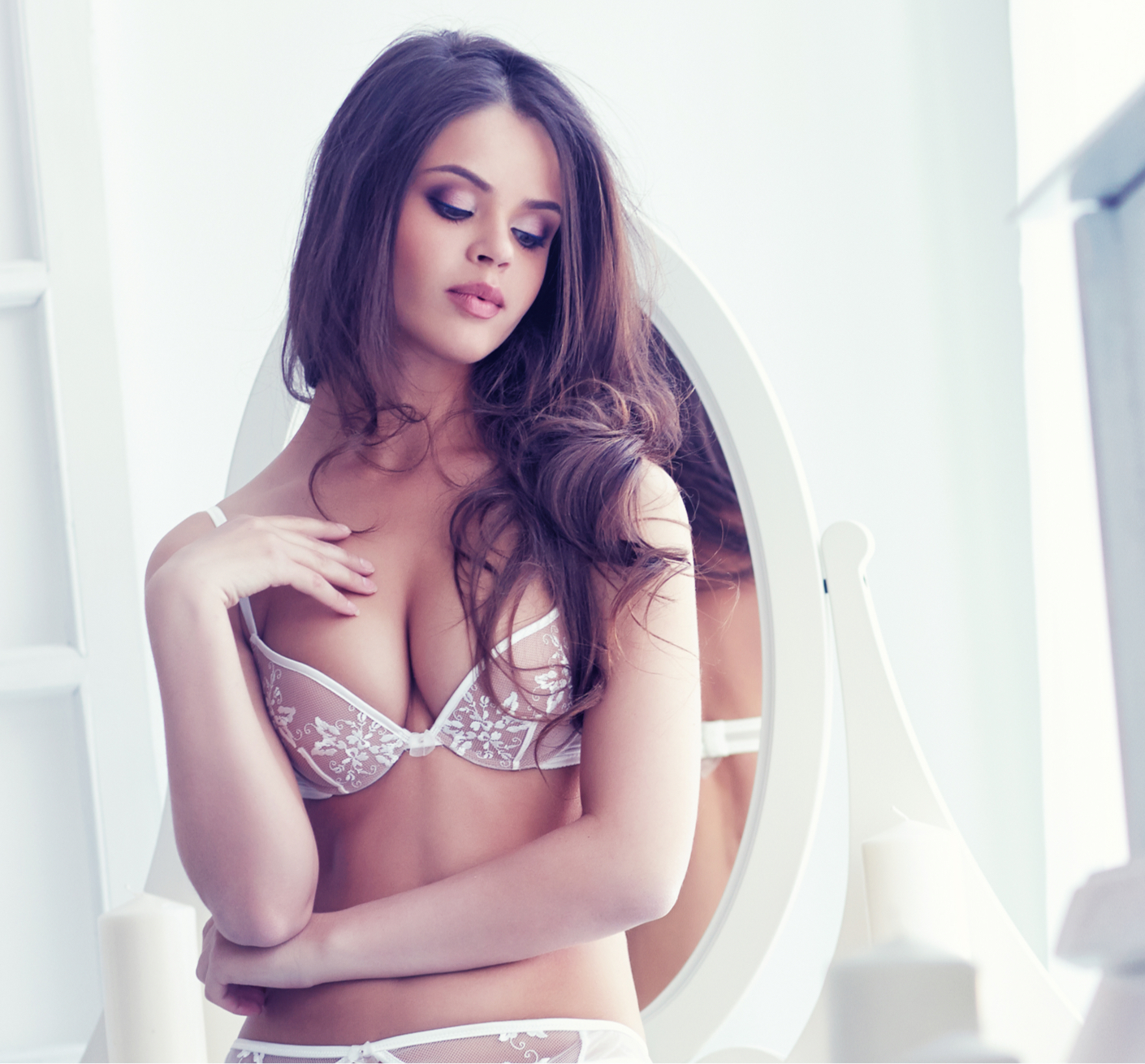 "Dr. Nadeau is wonderfully talented, put my mind at ease and made my decision smooth. Healing and follow up went beautifully. I'm very pleased!" Patient
What benefits come with a

fat transfer breast augmentation?
Less risk than breast augmentation with implants,
No anesthesia, pain or discomfort
Side effect of slimming the donor area
No scarring
Rapid recovery
Can increase the bust up to 2 cups sizes
Natural-looking outcome
Improved self-confidence in one's image
What determines candidacy

for a fat transfer augmentation?

In order to qualify for a fat transfer breast augmentation, you will need to have a certain amount of donor fat available. In addition, a good candidate for the procedure is of sound mind and body, at or close to their ideal weight, and is a non-smoker with realistic expectations for their outcome. You will be asked to undergo a mammogram before your treatment, as well as one each year after your breast augmentation.
What can I expect

from recovery?

Mild swelling is usually present in the breasts after a natural breast augmentation, and will also be present in the donor regions. However, there is not much discomfort in the breasts since no incisions were made. Dr. Nadeau will outfit you with a compression garment to assist in minimizing the swelling in the donor area; however, you will be instructed to avoid any type of compression to the breasts. Do not sleep on your stomach or perform any activities that will put pressure on the breasts. Most clients return to school or work within 3-5 days.