Nothing can be quite as frustrating as spending hours, weeks and years at the gym working out, only to discover that certain areas of the body retain fat that simply won't budge. Stubborn fat deposits in the chin, belly, thighs, hips and waist are notoriously resistant to diet and exercise. Liposuction is a safe, popular solution for trimming away excess fat and restoring a slim, youthful appearance.
Why consider
liposuction?
Liposuction has many names, including liposculpture, lipoplasty and lipectomy. It can be performed on the thighs, belly, waist, hips, buttocks, back, upper arms, neck, calves or ankles to help slim and tone the body, creating contours that are more in line with one's inner self-image.
During your liposuction, a slender tube called a cannula is inserted through a tiny incision. Fat is then suctioned out of the body and disposed of as waste, or saved for a future procedure involving fat transfer.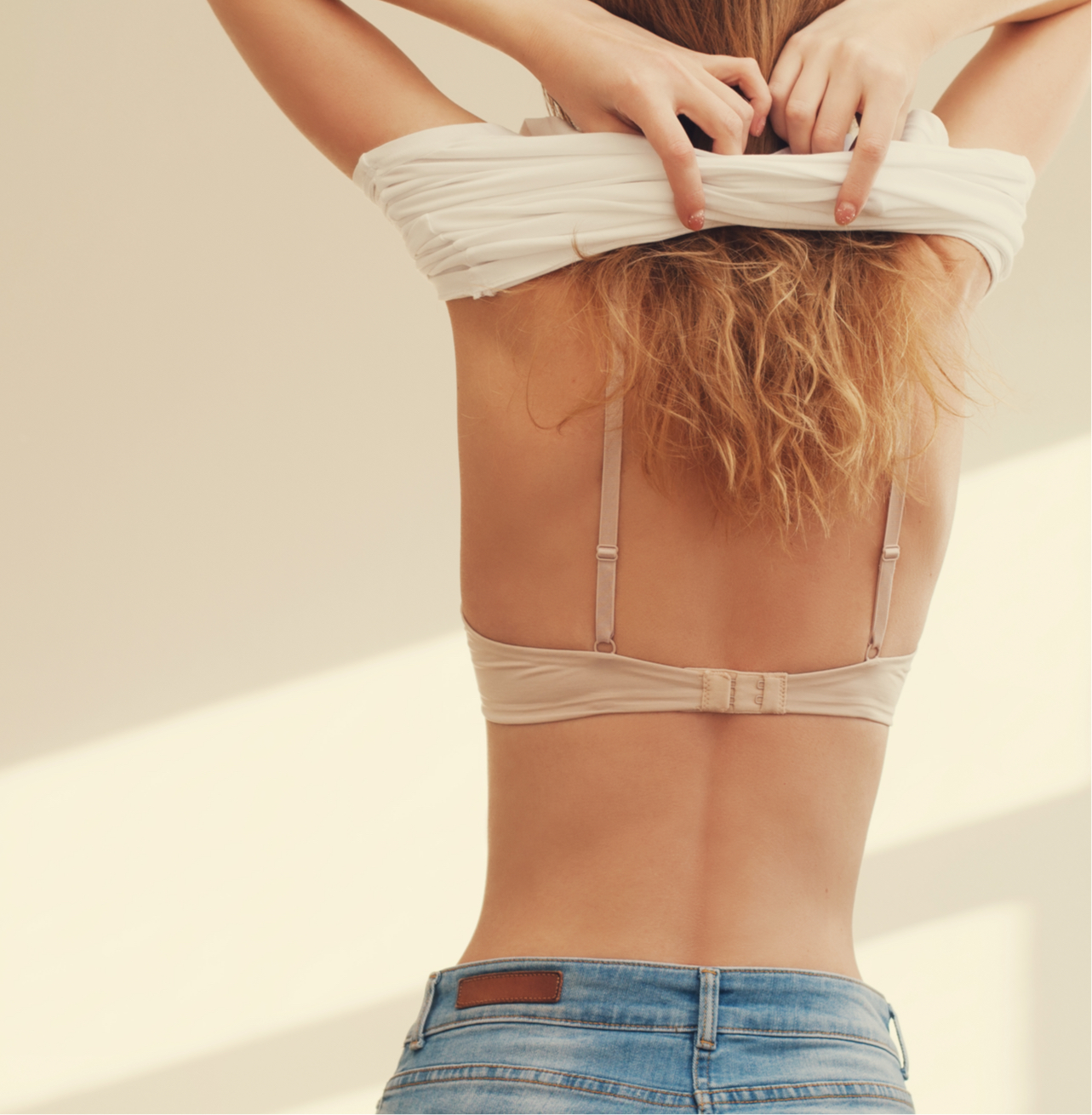 "From the moment I entered the office and spoke with Dr. Nadeau, I was very happy I selected her. She spent time with me and explained all my options. I never felt rushed. After my surgery she called later that night to see how I was doing. Even after the surgery, I am so pleased with all my visits. I never feel rushed and she always takes time to explain what she is doing and what is going on with the healing process." Patient
What advantages come
with liposuction?
Helps rid the body of stubborn, unwanted fat
Creates a better fit in clothing and swimwear
Improves self-confidence
Who is a good
liposuction candidate?
Before you undergo liposuction in Seattle, Dr. Nadeau will assess your candidacy during a private consultation and physical exam. You should be at or close to your ideal weight, have good skin elasticity, be in good mental and physical health. Patients undergoing surgery must be non-smokers, and have realistic expectations for their results.
What does recovery from

liposuction entail?
Thanks to Dr. Nadeau's conservative techniques and state-of-the-art technology, recovery from liposuction is typically brief, requiring only a few days of rest. Most return fully to normal activity within a few weeks. Bruising, swelling, soreness and tenderness are all to be expected, and Dr. Nadeau will provide pain medications to ease any discomfort. She will also provide a full aftercare plan for you so you know what to expect at every stage of your recovery.