As we age, changes in the face can be the most noticeable, including wrinkles, fine lines, creases and folds. What may be less noticeable at first glance is the effect that changes in the neck have on the appearance. Crepe-like skin, sagging and vertical banding can contribute negatively to one's overall youthfulness. A neck lift reverses these conditions, smoothing out the skin for a more elegant aesthetic.
What is involved

with a neck lift?

A conventional neck lift has its incision running from ear to ear, with the scars well-hidden in the hairline. Once the incisions are made, excess fat, skin and tissue is excised from the area and the neck skin is repositioned for a tighter, firmer appearance. Vertical banding is minimized with this approach. If a double chin is present, Dr. Nadeau may use liposuction to slim and tone the submental region, achieving greater definition in the jawline.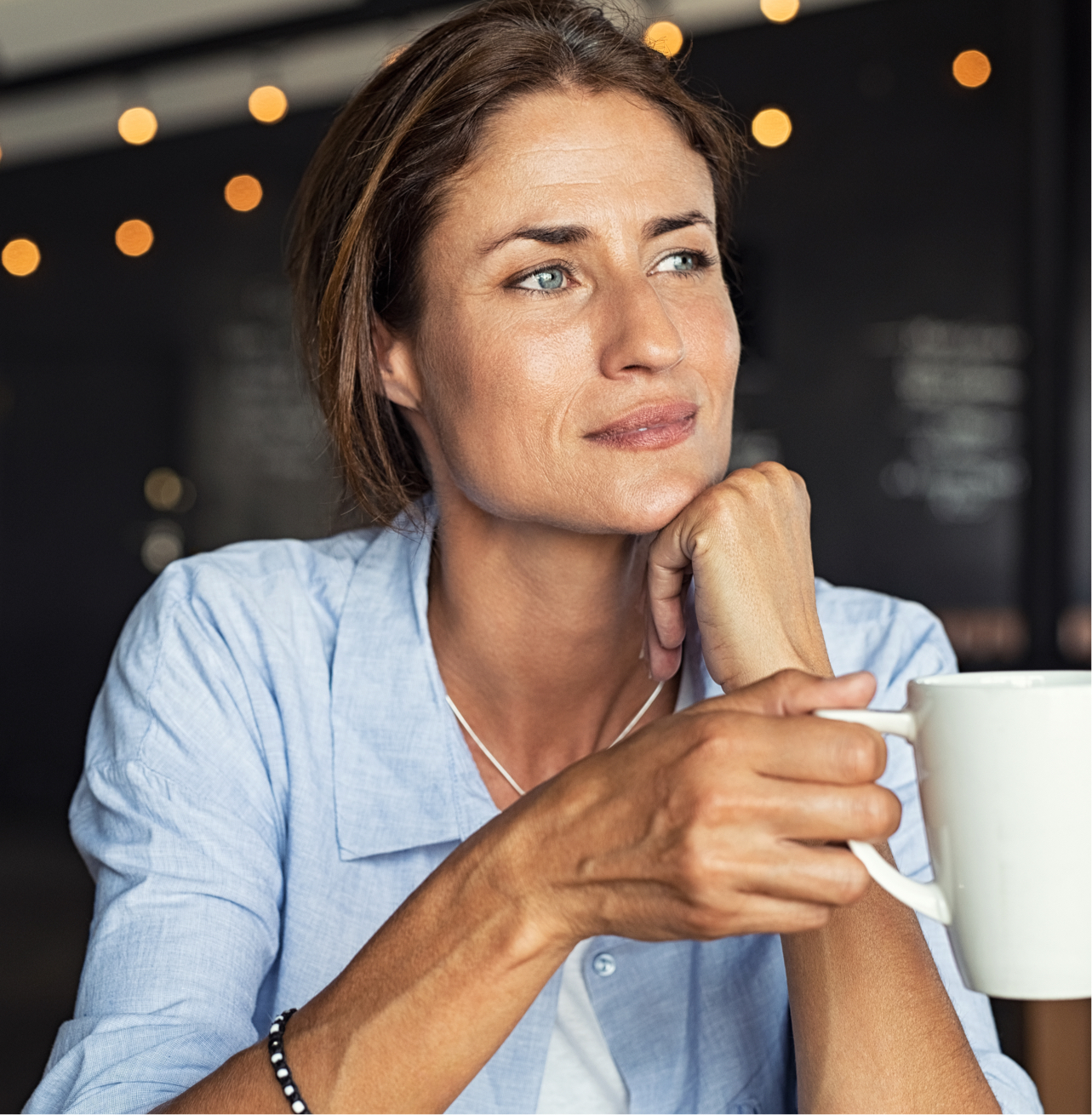 "Dr. Nadeau is wonderfully talented, put my mind at ease and made my decision smooth. Healing and follow up went beautifully. I'm very pleased!" Patient
What are the benefits of

neck lift surgery?
Tighter, firmer neck skin
More definition in the jowls
Correction of vertical banding
Removes excess fat and skin
Can help reduce a double chin
Improves self-esteem
Long-lasting results
A natural outcome
Correction of crepe-like, sagging skin
Complements a facelift or blepharoplasty procedure
A neck lift may not be appropriate

for you if:
You have poor skin elasticity in the neck
You are unrealistic about what a neck lift can achieve
You are unable to devote enough time to proper recovery
You are unwilling to quit smoking prior to surgery
Who is a good
neck lift candidate?
If you suffer from a turkey-neck, sagging skin and weakened muscles, a neck lift may be an excellent option for improving your appearance. A neck lift can also address a double chin, a poorly-defined jawline, vertical neck banding, and wrinkles, creases and folds in the neck. Patients should be in good health, both physically and emotionally, have good skin elasticity, be non-smokers, and be in possession of realistic expectations for how their outcome will look.