While working out at the gym can have a positive effect on our mental outlook and weight, it may not always be enough in terms of contouring the belly, an area that is notoriously resistant to diet and exercise. Pregnancy, aging, genetics and significant weight loss can leave behind unwanted changes that require a surgical intervention. A tummy tuck trims, tones and sculpts the midsection for a more streamlined, attractive torso.
What is a

tummy tuck?

During a tummy tuck – also called an abdominoplasty – an incision is made just below the panty line. The navel is separated from the abdominal skin, at which point fat can be suctioned out, and the muscles can be tightened. Excess skin is then trimmed away and the incision is carefully closed. The belly button remains in its normal position.

The tummy tuck is performed under an epidural with deep sedation, and takes 2-3 hours, depending on the extent of the changes required.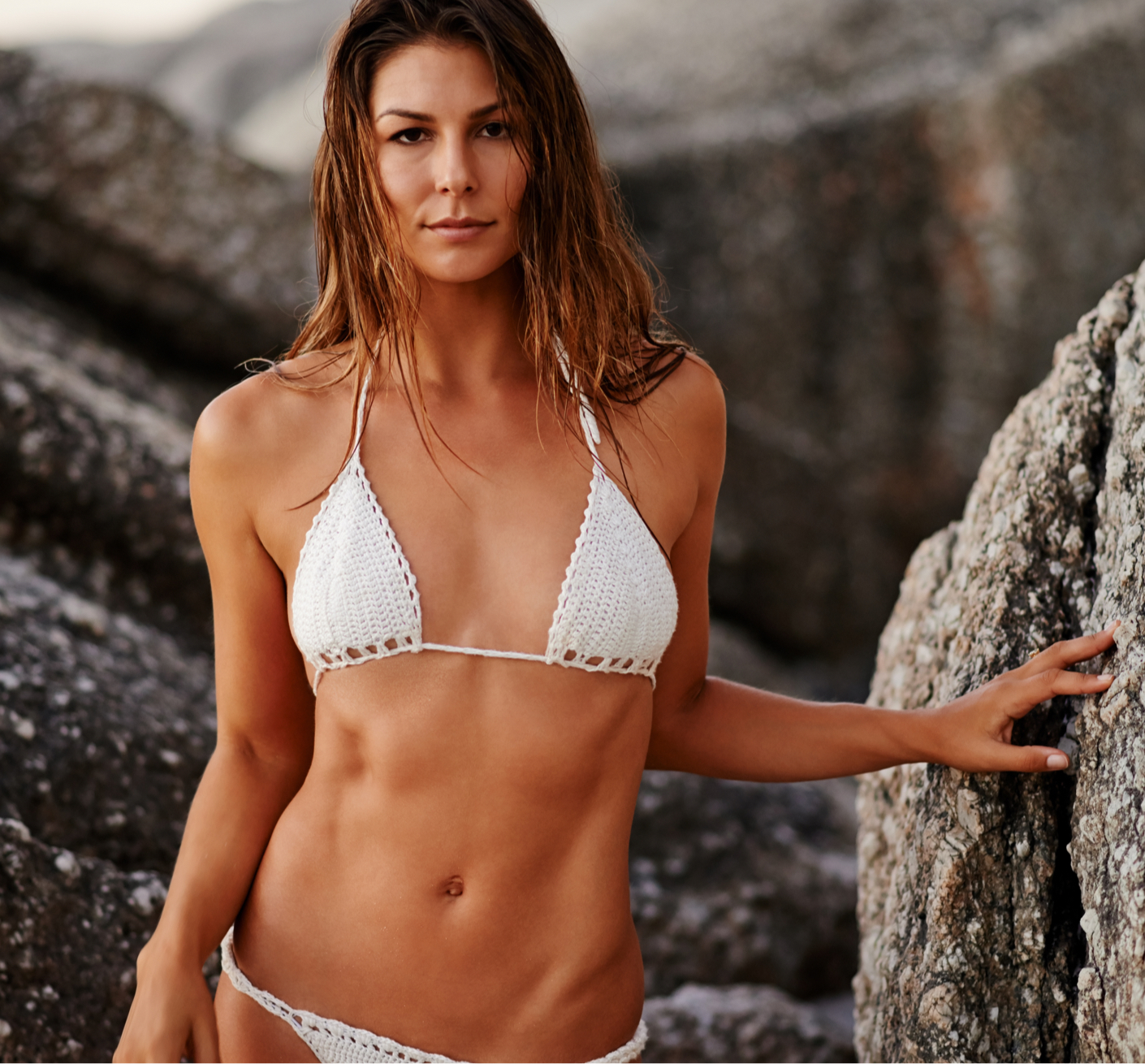 "Dr. Nadeau is wonderfully talented, put my mind at ease and made my decision smooth. Healing and follow up went beautifully. I'm very pleased!" Patient
Before and After Gallery
What are the benefits of an abdominoplasty?
Flatter belly
Improved confidence
Tightened ab muscles
A better fit in clothing and swimwear
An end to the belly bulge
Improved posture
Correction of ventral hernia
Reduced urinary incontinence
Who makes the best
tummy tuck candidate?
If you are at or close to your ideal body weight but are frustrated by unwanted abdominal bulging that doesn't respond to dieting or exercise, a tummy tuck may be a great option for your goals. If you are considering getting pregnant or losing weight, then you should consider postponing your tummy tuck to a later date.
Patients who undergo abdominoplasty in Seattle with Dr. Nadeau should be in good mental and physical health, with no major medical concerns. They should be non-smokers with realistic expectations for their outcome.
What will
my tummy tuck recovery be like?
Dr. Nadeau uses a special technique to avoid drains. You should avoid strenuous activity or any movement putting strain on the belly for 2-4 weeks. You can begin light walking within a few days to ensure good blood flow. Most patients return to work and normal activity within 2 weeks, exercising once more at around 6 weeks post-operatively.