If you look in the mirror and find that the grumpy, tired and aged appearance you see there does not match your youthful spirit, it may be time to consider a surgical brow lift in Seattle. A brow lift can help smooth away wrinkles, creases and lines, and reduce low-hanging brow skin that may be obscuring your vision.
What is a

brow lift?

A brow lift is a surgery to revitalize the appearance of the forehead and eyebrows, which may be drooping and obscuring your natural attractiveness. Frown lines above the nose and furrows in the forehead can create a facial expression that appears disgruntled or even angry, even when you are in the best of spirits. A brow lift is often combined with blepharoplasty for comprehensive improvement of the entire area around the eyes. After a brow lift, friends and family may comment on how well-rested you look, or even ask if you've lost weight.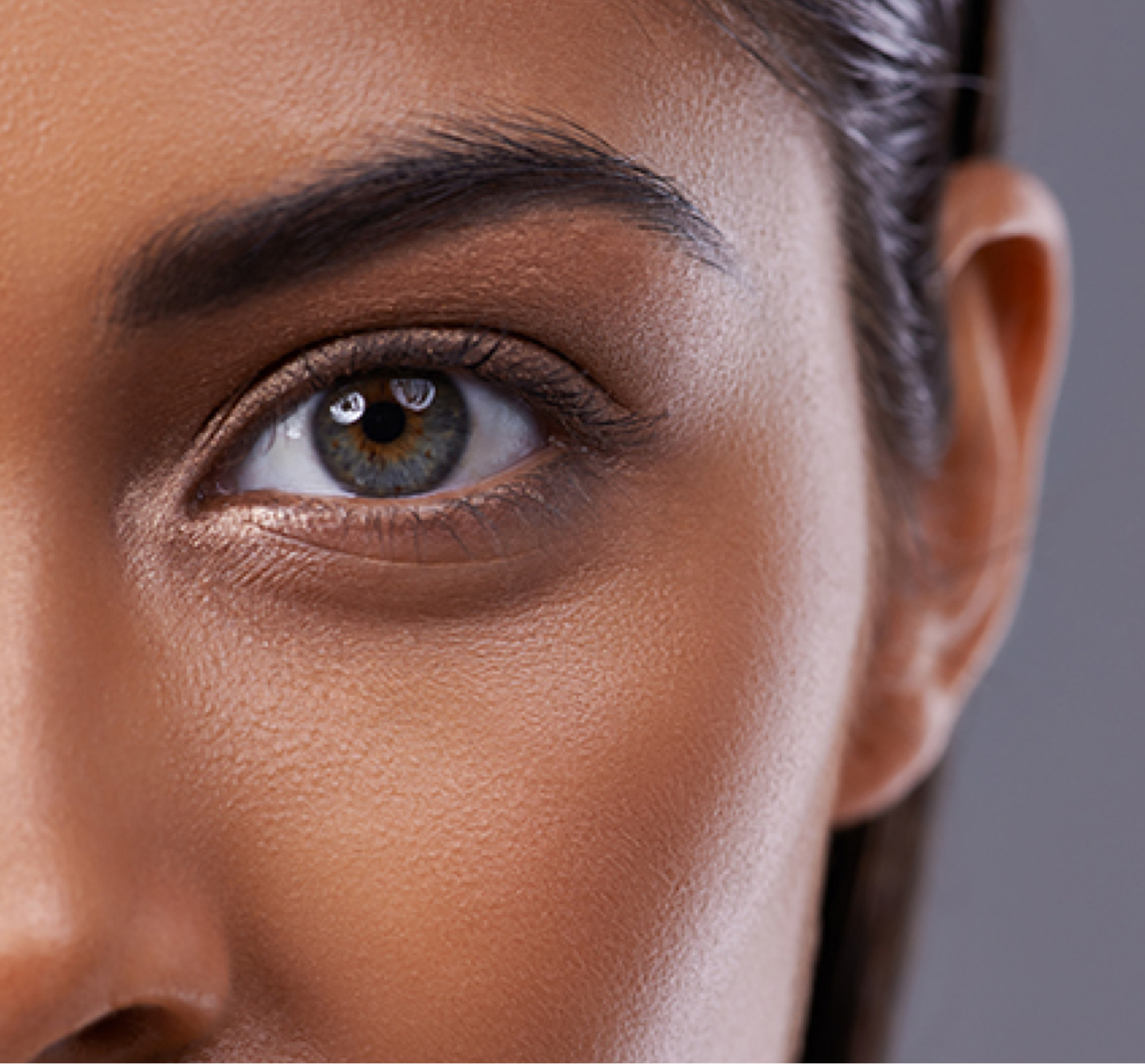 "There is absolutely nothing that could have been done better. Dr. Nadeau and her staff took exemplary and gentle care of me from start to finish. I can't say enough good things about them. Dr. Nadeau is a true artist at what she does." Patient
How is a

brow lift performed?

During surgery, Dr. Nadeau will create tiny incisions strategically hidden within the hairline. With an endoscopic brow lift, a small tubular camera is used to perform surgery with a higher degree of accuracy, facilitating a faster recovery with less downtime. The skin and muscle of the forehead is tightened, leaving the face looking more youthful with a brighter smile.
Who is an ideal candidate for

brow lift surgery?

The best candidates for a brow lift in Seattle by Dr. Nadeau are between 40 and 65, but she has achieved successful outcomes with patients of all ages. You should be in good health, both psychologically and physiologically, with no significant health issues that might impede recovery. Clients should be non-smokers, have decent skin elasticity, and should be realistic in their expectations for their results.
What are the benefits of

a brow lift

in Seattle?
A more pleasing and inviting facial expression
A smoother complexion
A brighter smile
A more youthful appearance overall
Customized surgery that is well-combined with injectables
Dramatic, long-term results
Improved self-confidence