A large or protruding nose is not an easy thing to hide, and it can distract the gaze from the eyes and the smile, causing self-consciousness for the patient as well as lowered self-confidence. Rhinoplasty in Seattle with Dr. Nadeau can help create a nose that is more balanced and harmonious with the rest of the features.
Why consider a nose job

in Seattle with

Dr. Nadeau?

The goal of a nose job is to create not the perfect nose, but a nose that blends seamlessly with your other features, retaining your essence and individuality. Nasal structures may also be improved, freeing up air pathways for better breathing.

Because one's nose is such an important part of the face, it's important to choose a doctor who truly listens to your concerns, answers all your questions in detail, and who is able to understand through both pictures and dialogue the changes you would like to see. Dr. Nadeau delivers stunning rhinoplasty results that celebrate your best assets while minimizing flaws.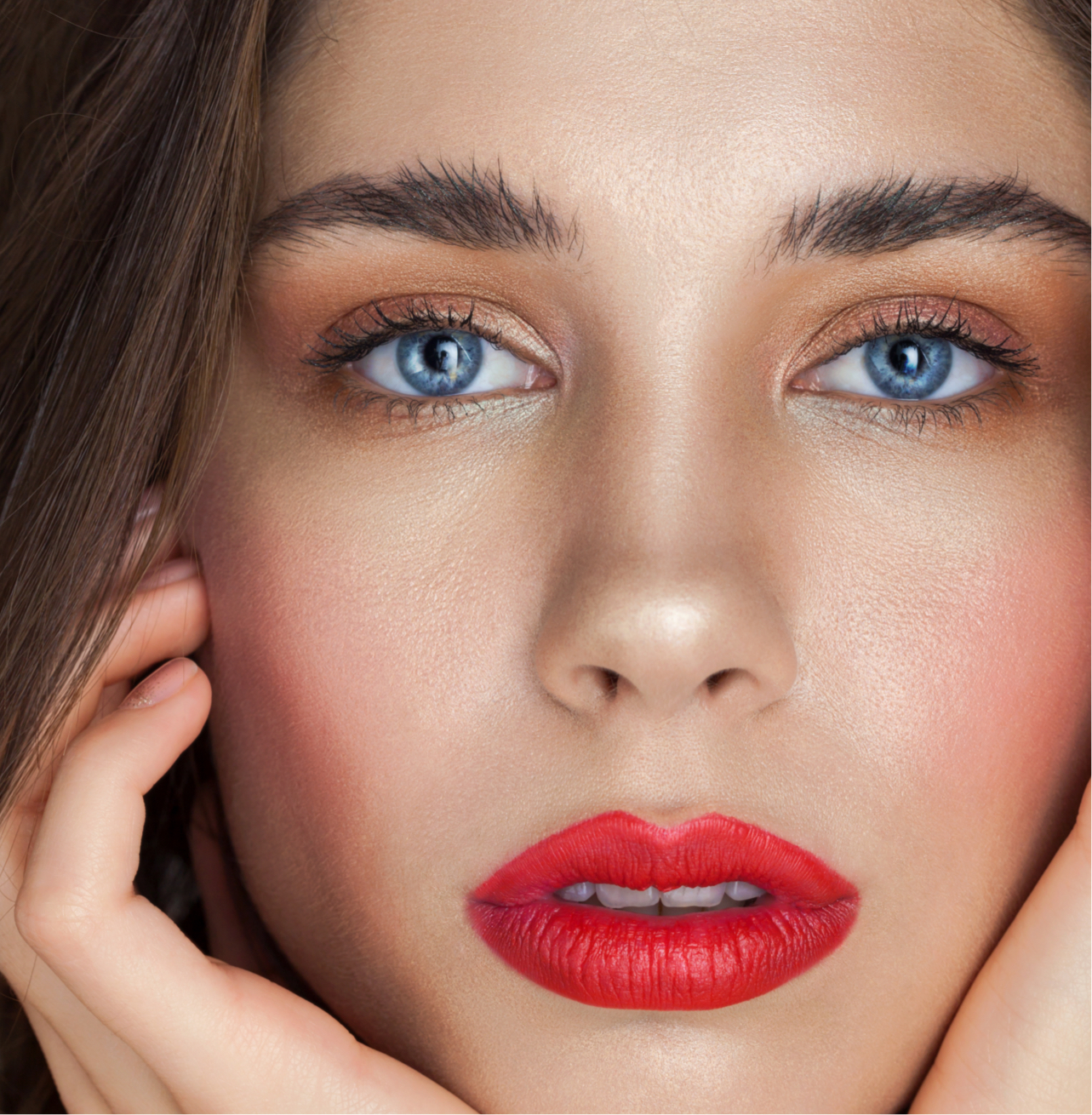 "Dr. Nadeau explained each step as she went. I knew what was happening in the moment. It was a very good experience." Patient
What advantages come with

rhinoplasty surgery?
Creates nasal symmetry
Corrects imperfections of the bridge, the tip and the nostrils
Can help reverse structural abnormalities that inhibit proper breathing
Creates a more youthful appearance overall
Improves self-confidence
Balances and harmonizes the features
Who makes the best candidate for

nose surgery?

Good candidates for rhinoplasty in Seattle are unhappy with the appearance of the tip, nostrils or bridge of their nose, and/or are suffering from structural imbalances that make it difficult to breathe or sleep. For teens, rhinoplasty should only be performed after the nose has completely finished growing.

Clients should be in good health, both mentally and physically, with no major medical issues that could interfere with their recovery. They should be non-smokers, and be realistic in their expectations.
Before and After
What does

rhinoplasty recovery entail?

Dr. Nadeau will apply a splint to your nose to keep its shape intact. Bruising and swelling are par for the course, along with puffiness, all of which will begin to decline within 2-3 weeks. Some minor swelling will persist for up to one year, so it's important not to judge your results too quickly. You will definitely see your results right away, but your full outcome will be visible after all the swelling has dissipated. Dr. Nadeau will make sure you have available the proper pain medications and full aftercare instructions.