It can be awkward and uncomfortable trying to cover up your thighs, especially in the summer, or in situations where it is expected to show your legs such as at the beach, by the pool or in the locker room. A thigh lift can help trim away excess skin and fat that may be inhibiting both your comfort and confidence.
What is a

thigh lift?

Using surgical excision and liposuction in combination, Dr. Nadeau will perform either a transverse hidden scar skin excision for patients with moderate skin laxity or a vertical skin excision for those patients who have more significant skin laxity. Often patients who have had significant weight loss will require a longer scar for full correction. However, this is determined on an individual basis depending on the areas where you exhibit laxity and your personal goals. When excess fat is a problem, Dr. Nadeau will first sculpt and streamline the thighs with liposuction to give you the best results.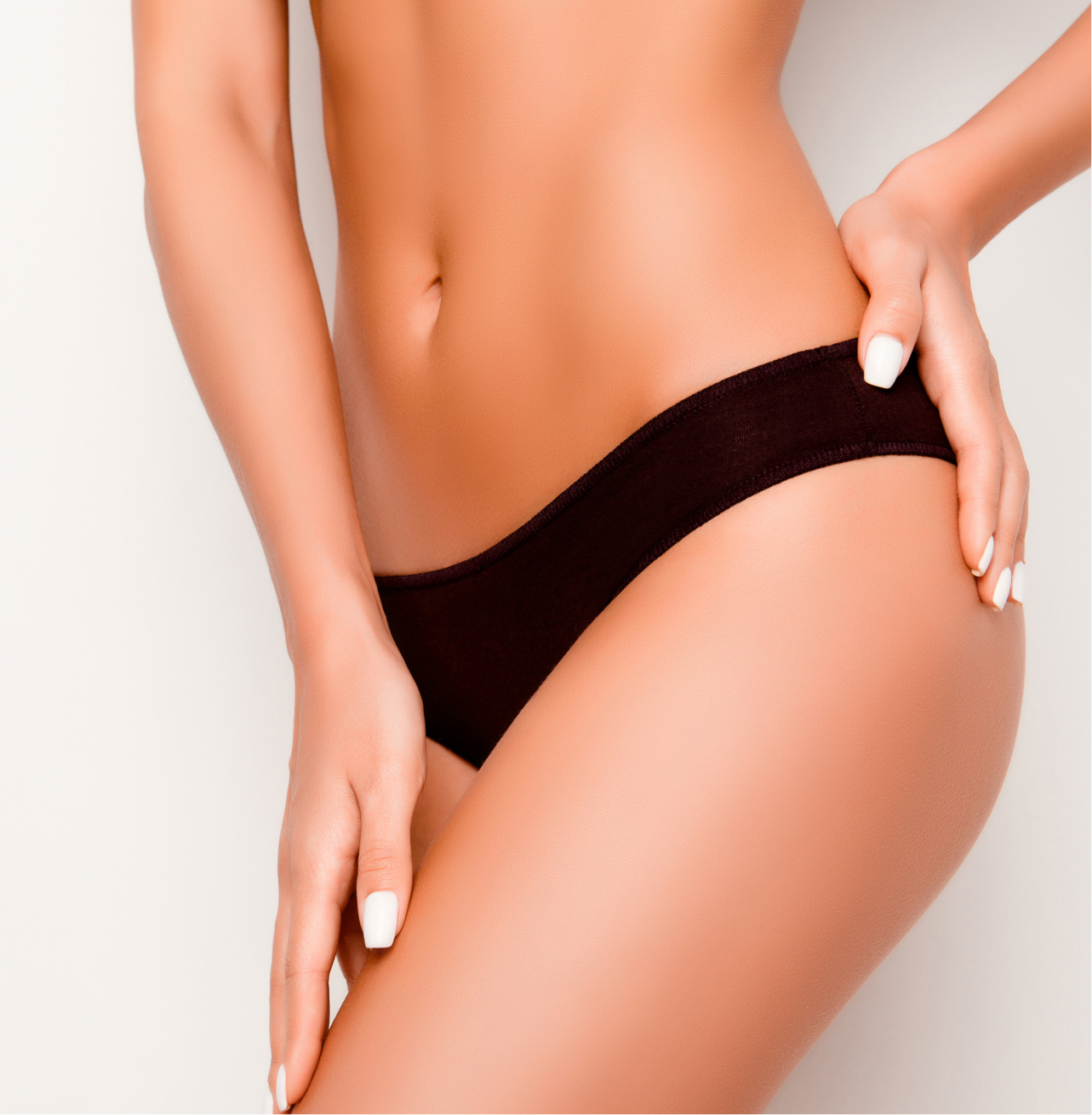 "I feel beyond lucky that I chose Dr. Nadeau to do my procedures. From the moment that I walked into her office, I felt completely secure that Dr. Nadeau and her team had the highest professionalism." Patient
What are the benefits of thigh lift surgery?
A more youthful, attractive appearance in the legs
A better fit in everyday clothing, eveningwear and swimwear
More ease and comfort in the lower body
An end to chaffing and discomfort
A more proportionate silhouette
Improved self-confidence
Who makes a good thigh lift candidate?
Good candidates for a thigh lift in Seattle are of sound mind and body, and suffer from no major medical conditions that would interfere with their treatment or recovery. They should be non-smokers, and have realistic expectations. Those who have undergone significant weight loss can especially benefit from the thigh lift surgery once they have achieved a stable weight for one year. Dr. Nadeau will assess your candidacy during your private consultation in Seattle.
What can I expect
from my recovery?
Dr. Nadeau will fit you with compression garments after your thigh lift that help manage your swelling and maintain your new, improved contours. Most patients typically take about a week off from work and avoid strenuous activity for up to six weeks. You will be encouraged to walk around after your surgery to get the blood flowing in your legs. Dr. Nadeau will make sure you leave surgery with an in-depth aftercare plan that answers all your questions. She will also provide follow-up visits to ensure your recovery stays on track.